Customer First Priority
We Manage Your Orders For Last Mile Delivery
And Help you and your customer to keep a track of order delivery status and delivery notifications to keep updated with less hassle.
Get On Shopify
Dashboard Login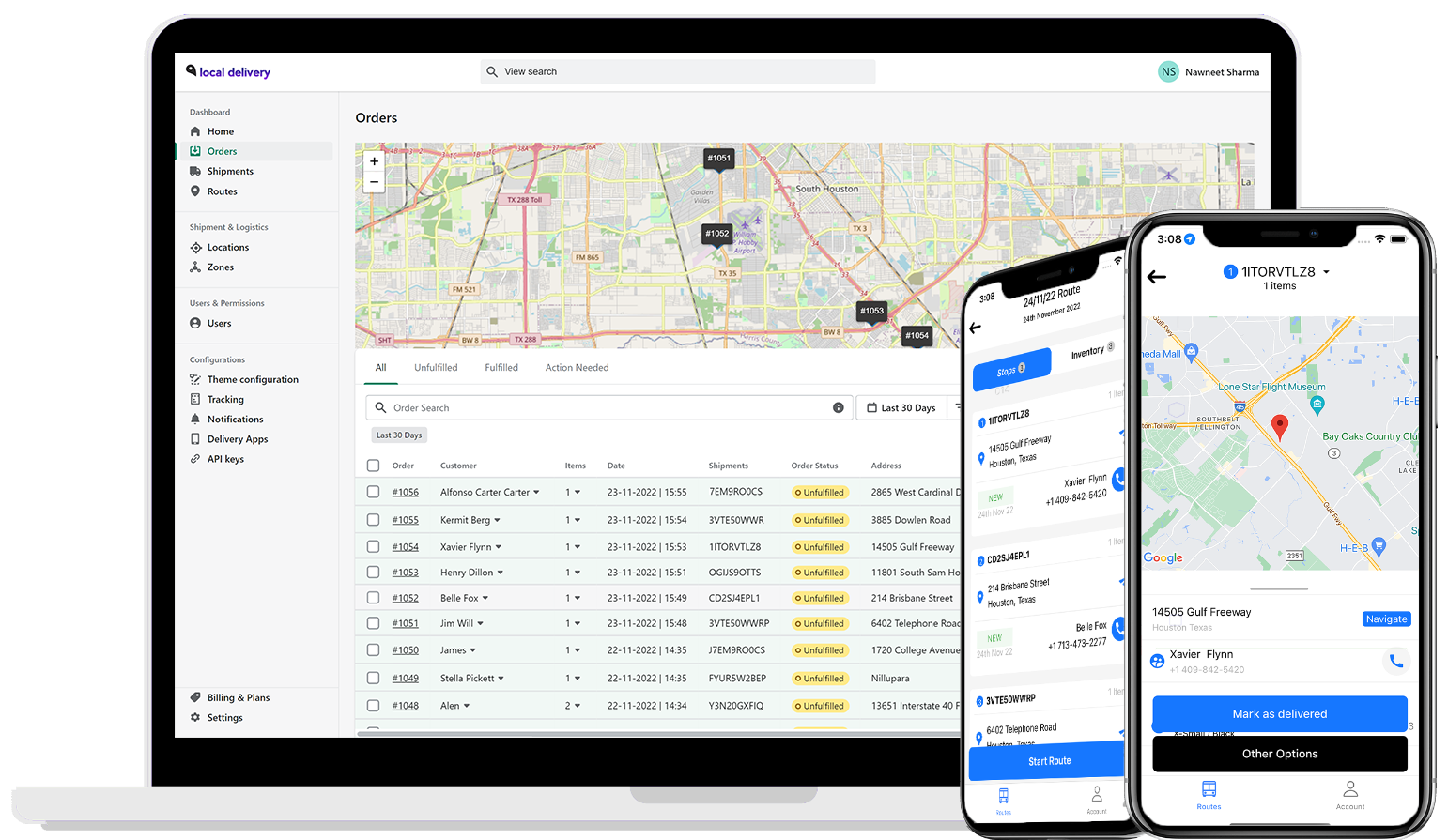 Key features
We Help you to Manage Your Last Mile Delivery By
Analytics
View your order delivery status analytics into a single dashboard.
Orders
View all orders, details, and status. Manage orders auto fulfillment.
Warehouse
Create Warehouse to segregate orders shipments and assign to the members.
Notifications
Send email notifications to customers and keep updated with the delivery status.
Why
Scrollengine: Local Delivery?
This is simply the fact that that last mile is usually the most expensive part of the process — often costing more than half of overall shipping costs.
Scrollengine: Local Delivery help merchants to manage warehouses, users, and delivery status of the order with different level of access Admin, Manager and Delivery executive and auto-assignment.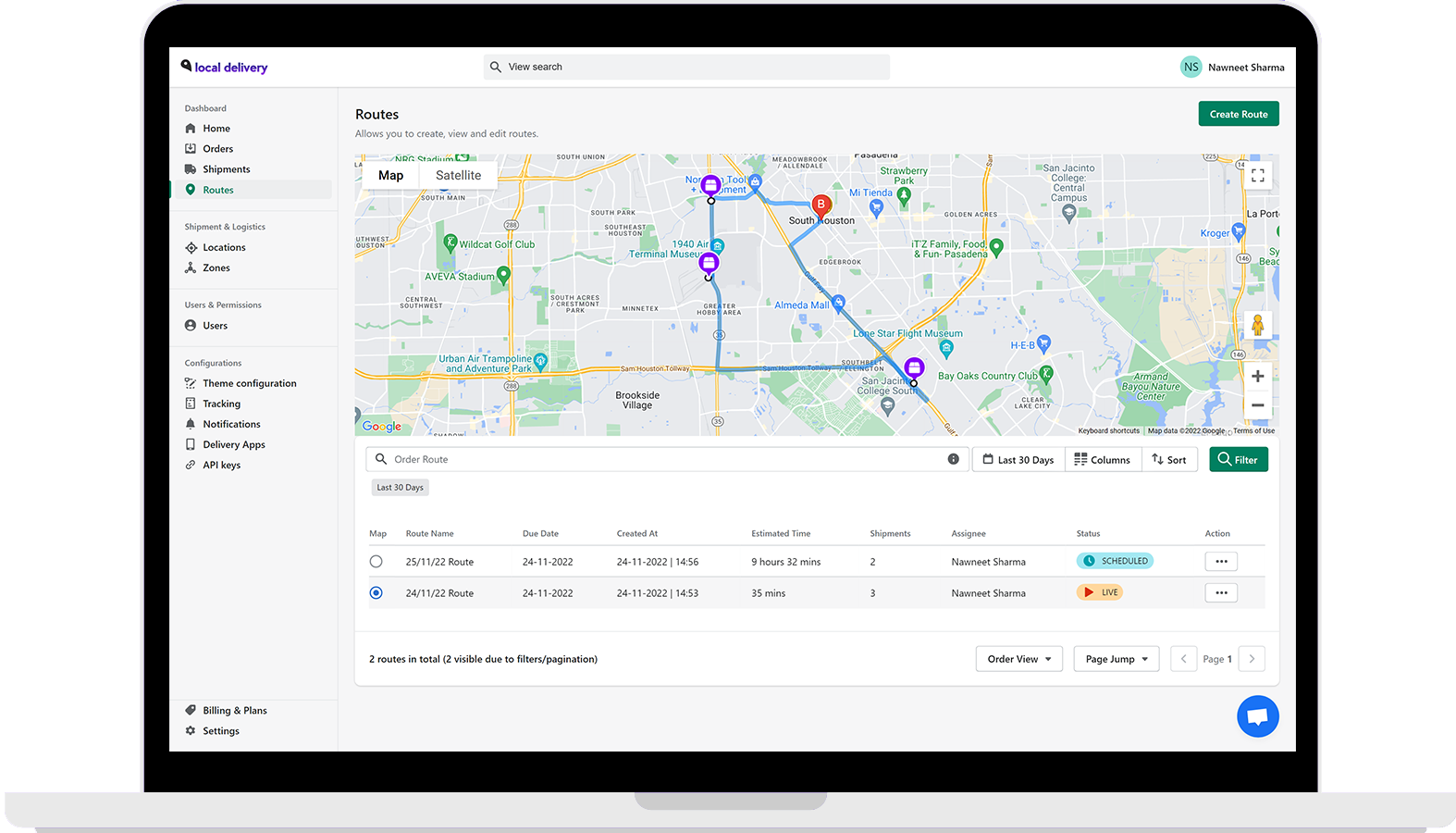 WEB FEATURES
Full Control With Ease
Shopify Theme | User Friendly

Manage Multiple Warehouses

Send Delivery Notifications

Order Delivery Status Updates
p
What do I need to use this application?
You just need an online store on Shopify and Install the app, and configure it. You can install the app from here: Scrollengine: Local Delivery
I do not have a Shopify Store. Can I use this LMD?
We do also provide custom setup with other platform as well, such as Wordpress, Magento, Wix and many more. Feel free to write an email with your requiredment and send it to: abhishek@scrollengine.com, Or Submit a requiest in contact us from.
I am not able to setup the app. What should I do?
Scrollengine Local Delivery is pretty much easy to setup, You don't need to worry about it. Our support is available all time. Just drop us an email at abhishek@scrollengine.com and we will get back to you within 24 hours.
Contact With Us
It's very easy to get in touch with us. Just use the contact form and share your requirement or Share your details over the chat widget without any hesitation.
Our Clients
Trusted by Companies